A shift in emphasis from the technical aspects of in-car entertainment to consumer-centric problem-solving has led to HARMAN's development of Ready Together and Software Enabled Branded Audio: two solutions that allow in-vehicle communication and entertainment content to become more personal.
Debuted in 2022, Ready Together and Software Enabled Branded Audio aim to elevate the in-car experience for everyday drivers and their families.
"HARMAN is delivering new in-car solutions that seek to solve entertainment, communication and productivity pain points for drivers and passengers, while delivering the technology that consumers expect from their vehicles today," said Christian Sobottka, Automotive President at HARMAN International. "Consumers expect their vehicles to mirror their technology habits outside the car with experiences that are hyper-personalized and deliver new levels of connectivity, productivity, and safety. Our market-ready solutions will help OEMs deliver on these evolving expectations and continue defining what's possible in mobility."
Ready Together uses sound zone technology to enable each occupant to personalize their media, while also communicating more effectively with each other. It is being offered with a Personal Audio Headrest unit, which has undergone ergonomic and efficiency design improvements since its first showing in 2021. The platform is now available for integration into vehicles, according to HARMAN.
The Software Enabled Branded Audio can upgrade an existing system to a high-quality HARMAN-branded audio experience which also integrates into the OEM's e-commerce and cloud platforms. Currently available for Android, the core app features added layers of personalized audio and entertainment and customizes the sound experiences based on user input around their listening style and preferences, according to HARMAN.
Automotive Industries (AI) asked Riley Winton, Manager, UX Concept, EPIC Experience Team at HARMAN, how the company is identifying the needs of users.
Winton: Our perspective has changed. In the past the focus was on delivering exceptional audio experiences. And we found a lot of ways to do that. Basically, we have proven we can deliver a really good audio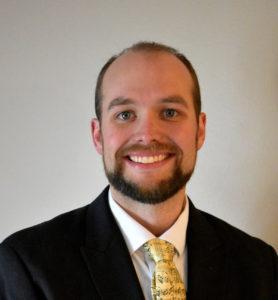 experience in a scalable manner, all the way from top to bottom.
More recently the focus has evolved from not just delivering great audio, to also using our acoustic expertise to solve real-life problems for drivers and passengers. We looked for ways to make the daily lives of car users better with audio. With Ready Together we've combined multiple technologies and fields of expertise into one clean, cohesive system with an easy-to-use interface that delivers in both areas.
AI: What are the challenges in providing the whole family with their own personal content and space?
Winton: Most of it is technical. Just bringing all these technologies under one hood and making them easy to use is a challenge. It also has to be flexible because the OEMs will want to determine how their own system operates. It also must be possible for passengers to plug their Android tablet into a USB. So, we have everything from Bluetooth to old-school aux cables to consider, plus some proprietary wireless audio. The exciting part is giving people freedom of choice once they're in the car to do their own thing and still be together as a family.
AI: What about sound quality?
Winton: At the epicenter of Ready Together is our latest stereo sound technology. Over the years we've introduced different types of sound zone experiences. We have introduced a solution that gives every person stereo content, as well as better separation between the different zones.
AI: How does the Ready Together platform enhance in-vehicle communication and entertainment?
Winton: Our innovation process includes reaching out to consumers and users to test concepts from inception. The ideas that rise to the top are refined into prototypes and tested again as part of the process. This gives us a high degree of certainty that we are solving a problem for users.
An example is an in-vehicle intercom system. Parents in our user research process told us that they wanted to be heard by the children in the back seat. Nowadays, kids are wearing headphones and engrossed in the content on their tablet or phone, so it's very difficult to get their attention without yelling.
In response we developed a system which, at the touch of an intercom button, communicates with everyone in the vehicle. It pauses the music. It pauses the movie – just the same as when a captain's announcement on an airplane pauses the entertainment. If you just want to chat, we have a separate communication mode where everyone can talk to each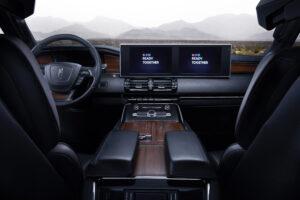 other, while still watching a movie or listening to music.
We've made the experience feel organic. When someone talks, the media automatically turns down slightly. We have included voice enhanced technology where microphones pick up each person's speech and broadcasts it throughout the car. So, mom doesn't have turn around and shout to be heard in the third row. She can just talk comfortably.
AI: How does Software Enabled Branded Audio upgrade an existing base audio system?
Winton:  We've proven that we can deliver really good audio experiences from entry to very high-level content which includes lots of speakers. Software Enabled Branded Audio makes good quality audio more accessible. It solves a number of OEM pain points such as managing 100 different part numbers for speakers and wiring. Using existing headsets and speakers, our software can deliver an enhanced audio experience. So, it's a lower cost solution than introducing new hardware. The expectation is not for it to match the experience of a full-blown high end audio system like a Mark Levison or Revel, but it does deliver a noticeably improved experience that hits a sweet spot for the segment of drivers that may not have the option of checking the box for a high-end system in the vehicle they are purchasing. At the end of the day, we are able to get more people exposed to good audio, which is a win for everybody.
AI: Are the new technologies ready for in-vehicle integration?
Winton: Yes, they are. Software Enabled Branded Audio is already in a production head unit. Ready Together was introduced in early  2022. We will have a system which is production-ready in the first half of 2022, and the plan is for future enhancements to be introduced over time.
AI: How do you address complexity if we're talking about electric vehicles?
Winton: Software Enabled Brand Audio is probably the most appropriate answer for that, because again, we're eliminating all these different configurations that the OEM would typically have to mana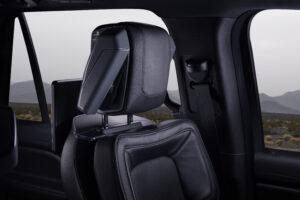 ge. With Software Enabled Brand Audio we can deliver one footprint, one architecture, and one set of speakers for every model in a range. It gives the OEM the choice to scale it for different levels of luxury.
It also can give the end users choice. For example, the system may allow the vehicle owner to evaluate an advanced audio option. If they like it, they can enable it as an optional extra.
AI: What's next for HARMAN?
Winton: We are working on some exciting concepts. Every year we assess and refine new ideas. We have learned that consumers expect the automotive experience to follow the consumer electronics world. People want the same type of features, and the same type of experiences – even in a car which is five years old. That is what the team I am part of is looking to deliver, based on user research, and not just guessing or making assumptions.