Increasing demand for hybrid electric and electric vehicles, as well as the rollout of autonomous driving are being made possible by rapid advances in automotive semiconductor technology.
Fortune Business Insights predicts that the accelerating demand will see the global automotive semiconductor market to be valued at US$103.85 billion by 2029 – up from US$53.06 bn in 2021 and US$59.22 bn in 2022.
One of the leaders in the field is Texas-based Diodes Incorporated. Automotive Industries (AI) interviewed Emily Yang, Sr. Vice President, WW Sales & Marketing at Diodes Incorporated.
AI: In June 2022 Diodes reported its eighth consecutive quarter of growth in the automotive sector, which now provides 14% of revenue. What is driving this success?
Yang: Our total solution strategy along with our focus on connected driving, comfort, style and safety, and electrification/powertrain. We continue to expand our content in these applications as we deliver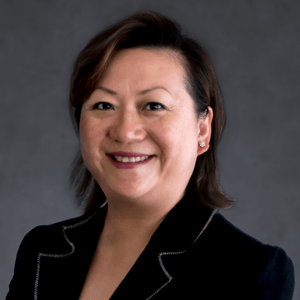 new products and create a pipeline with new design activities.
AI: What products have you developed (or are you developing) for Advanced Driver Assistance Systems (ADAS)?
Yang: Higher data rates and faster speed continue to drive the need for advanced protocols including PCI express and gigabit Ethernet. Our precision timing and connectivity business unit continues to develop new products for these protocols including PCIe, GBE and USB. These automotive-compliant product types include PCIe clock buffers and generators, PCIe packet switches and PCIe ReDrivers.
Outside of the signal chain, a focus area is power management products, which include automotive-compliant DC-DC converters, LDOs and Power Switches that provide accurate and robust voltage regulation need by the signal processing devices.
AI: What about the evolution of the power train from internal combustion through hybrid to all-electric?
Yang:  the electrification of the power train means that more and more ancillary systems are being moved from being mechanically driven from the engine to being driven by electric motors – water and oil pumps, HVAC compressors, etc. This results in the use of higher volumes of solenoids and actuators to control valves and electromechanical systems. Our broad portfolio of MOSFETs, rectifiers, TVS and gate drive devices enable a "right sized" solution for a wide range of powertrain applications.
Where we are seeing the electrical architecture of a vehicle become centered around the battery pack and DC-DC conversion rather than a mechanically driven alternator then we see new and different opportunities in battery management systems and voltage conversion as well as different circuit protection requirements. Our protection products and power management products are a good fit into these areas.
AI: How are you overcoming the technical constraints facing 48 Volt battery systems?
Yang: Automotive electronics have a large voltage headroom for increased reliability – for 12V systems the parts used are rated to 40V. For 24V systems parts are rated to  60V  and for 48V systems 80V or 100V parts are used. Our expanding range of 80 and 100 Volt single and dual MOSFETs, LED drivers and supporting parts allow designers to create systems directly powered from 48V architectures.
48V can allow for more powerful systems like e-turbos and active anti-roll bars, more efficient vehicles through lighter wiring looms and simplified point-of-load implementations. We consider 48V battery systems as an opportunity rather than a constraint.
AI: Typical passenger cars now have over 100 motors contributing to comfort, style and safety. Do you see a switch from brushed to brushless motors?
Yang: In any mechanical or electronic system, wherever there is a continuous rotational motion involved, there is a motor. And in the modern-day automotive, where comfort is as important as driving efficiency, motors play a pivotal role. Be it the windows, seats, steering, turbochargers, ventilation flaps or brakes, there are electric motors to be found in each of these components. In fact, as you point out there are approximately a hundred electric motors in a typical passenger car. The majority of these motors are either brushed or brushless DC motors (BLDC).
The BLDC motor market is forecast to double by 2030 with the transition to electric powertrains along with growth in vehicle applications such as HVAC, water pumps and oil pumps that are 'continuously operating' driving growth. Whereas brushed DC motors will remain the motor of choice for applications that operate occasionally such as seat motors, window, mirror etc. as it is a more cost effective solution.
Diodes broad portfolio of automotive compliant MOSFET, gate drivers, protection devices and hall sensors is helping our customers optimize their next generation designs.
AI: Lighting is another critical contributor to safety and comfort. How are you supporting the migration to LED and intelligent illumination?
Yang: LEDs have a totally different I-V characteristic to traditional lamps and Diodes' focus for automotive lighting has and is on high efficiency yet simple constant current drive solutions for LED driving. Driving the LEDs across the whole automotive voltage range, including load dumps, and with differing number of LEDs.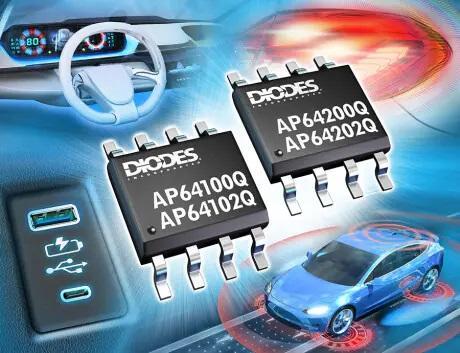 For forward lighting applications switching LED drivers are preferred due to their high efficiency. The AL88xxQ series of buck LED drivers combines high efficiency with simplicity, while requiring the minimal number of external components. They also automatically cope with open-LED and LED-shorted conditions.
A simple way of creating adaptive beam forming lamps is to switch in/ out LEDs, using our bipolar transistor technology and high power density packaging capability we have a series of dual transistors that provide a comp
act solution.
For rear lamps and internal lamps linear LED drivers are preferred due to their lower cost and EMI. The AL58xxQ and BCR4xxQ series of linear LED drivers provide simple high power density solutions for these automotive applications.
Diodes' next generation AL588xxQ linear LED drivers expand the number LED channels driven which support the growing demand for animated rear lamps and also for tunable color interior lighting.
AI: What is the future for Diodes in the automotive sphere?
Yang: Automotive is one of the focus segments for Diodes so we will continue to bring new products to the market that will address the requirements for different application areas i.e. connected driving, comfort, style and safety, and electrification/powertrain. We expect to grow our content in these applications and future applications as continue to work with tier one customers to support their future needs.
Diodes Incorporated
Diodes Incorporated (Diodes) (Nasdaq: DIOD), a Standard and Poor's SmallCap 600 and Russell 3000 Index company, delivers high-quality semiconductor products to the companies in the consumer electronics, computing, communications, industrial, and automotive markets. Its automotive focus is on connected driving, comfort/style/safety, and electrification/powertrain.