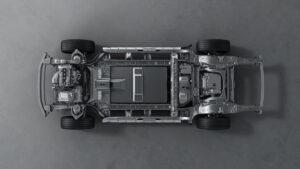 Electric vehicle manufacturers in China are focusing on the quality of the ride for their luxury vehicles in particular.
It was announced in November 2022 that a third Chinese luxury electric vehicle will feature Tenneco's Advanced Suspension Technologies (AST) Monroe® Intelligent Suspension CVSAeTM electronic dampers.
The Li Auto L9 luxury SUV is the second series model from the Beijing, China-based manufacturer of smart electric vehicles and the third model from a Chinese OEM to feature CVSAe technology.
"Automakers in virtually every region around the world have recognized the significant advantages of CVSAe technology," said Henrik Johansson, vice president and general manager, AST, Tenneco.
"This solution provides an uncommonly broad tuning range that enables OEMs to dial-in a precise ride and handling profile for virtually any size or type of passenger vehicle.
"This is particularly important for electric vehicles, which place unique demands on suspension components due to the weight and positioning of their battery packs."
Continuously Variable Semi-Active Suspension (CVSA) with external valve technology senses the road and driving conditions to independently adjust four dampers in real time for a more comfortable and controlled ride.
An externally mounted electronic valve is linked to the vehicle's driving mode control, so the system can perfectly match the driver's needs.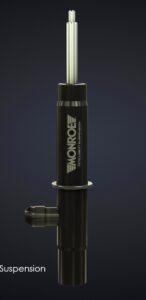 An electronic control unit (ECU) processes sensor inputs and independently adjusts the electronic valve within each of the system's four dampers, resulting in optimal handling and comfort characteristics.
Drivers can choose their preferred driving mode, ranging from comfort-intensive to sporty.
Already selected by leading global automakers for more than 75 vehicle models, the technology requires minimal electrical power, making it ideal for battery-electric and hybrid models.
CVSAe technology is compatible with coil spring- and air suspension-equipped vehicles and can be deployed with shock absorbers and/or Macpherson struts.
CVSAe damper modules for the L9 will be manufactured in Tenneco's plant in Changzhou, China.
This all-new facility began production in 2021 and features the latest development, manufacturing and testing capabilities for advanced suspension systems for both traditional powertrain as well as BEV applications.
For more information visit: www.monroeintelligentsuspension.com