Obtaining citizenship of the Caribbean nation of Antigua and Barbuda has been streamlined through changes to the investment program which allow citizenship oaths to be taken at Antigua consulates around the world.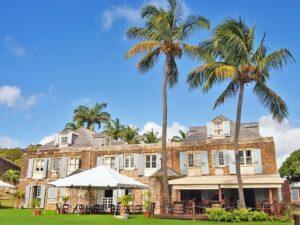 Antigua & Barbuda is a twin-island state located between the Caribbean Sea and the Atlantic Ocean. It consists of two major inhabited islands, Antigua and Barbuda, and a number of smaller islands.
The government provides an easy route citizenship to those who qualify through charity donations, the purchase of real estate or the setting up of a business. From 2023 dependent children and spouses can also qualify for citizenship. The Antiguan passport is currently (2023) ranked 29th place on the Guide Consultants Passport Ranking Index. It is ranked 23rd by Passport Index.
To qualify for citizenship, at least US$100,000 must be donated to a charity, or US$200,000 invested in real estate. Processing takes three to four months. The passport issued is initially valid for five years and can be renewed for a fee of US$350. Children under six years can be added for citizenship for a fee of US$10,000 and for children between 6-17 years, US$20,000.
The other route for citizenship is through setting up a business. Vetting of existing or proposed businesses is undertaken by the Antigua Citizenship by Investment Unit (CIU), in consultation with the Antigua and Barbuda Investment Authority (ABIA) under the Citizenship by Investment Program.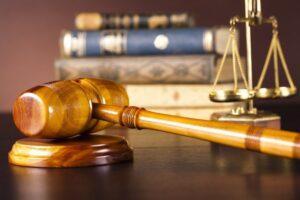 A minimum investment of US$1,5 million is required if there is a single investor in an approved business. For a joint investment, at least two people have to make an investment of US$5 million and each of the business owners has to individually propose to contribute at least US$400,000 to the joint investment.
Antigua accepts Bitcoin and other cryptocurrencies – though this may be reviewed after the recent collapse of the cryptocurrency exchange FTX, and the subsequent arrest of its founder Sam Bankman-Fried in the Bahamas.
The application process through investment in businesses, is similar to that of the NDF, namely, upon submission of an application due diligence fees and 10% of the government processing fees have to be paid by the applicant. Upon receipt of a letter of approval, applicants are asked to pay the balance of the government processing fees and their business investment amount within a 30-day period.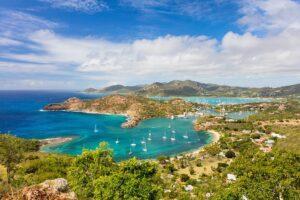 All foreign investments in the Antigua and Barbuda Special Economic Zone (ABSEZ) are exempt from import and export duties, income tax, and inheritance tax. Employees working in the ABSEZ also do not have to pay taxes – all business activities are permanently tax-free. Foreign companies that choose to invest in the ABSEZ Special Economic Zone will improve their international competitiveness, with zero risk and high returns and benefit from its lifetime.
The purpose of Antigua and Barbuda Special Economic Zone is to attract non-governmental organizations and foreign business people to invest directly in the ABSEZ Special Economic Zone. The ABSEZ is set on over 1,600 acres of prime land in northeast Antigua, consisting of three islands and one large peninsula.
The island nation has around 365 beaches washed by clean turquoise waters, making the lush tropical islands of Antigua and Barbuda an inviting paradise, which is considered to be one of the most beautiful places in the world. As a result, tourism is the key driver of Gross Domestic Product (GDP) and generates around 60% of the island's income, with key target markets being the U.S., Canada and Europe.
In addition to its geographic proximity to the US and its language capability, Antigua & Barbuda offers investors in this sector a number of further benefits:
Cultural affinity to the USA and the UK, which together account for 80% of the English-speaking outsourcing market, good air connectivity with the USA and UK, time zone similarity to the USA, the largest user of outsourcing services worldwide estimated at 70% of market demand. Plus, the country has a high literacy rate of 98 % (UNDP 2013), and its post-secondary educational institutions offer a range of courses in technology, business and customer service-related disciplines.
Antigua & Barbuda has a network of colleges, as well as accreditation and certification bodies, ensures that skills quality meets world standards, and it is strategically situated in the eastern Caribbean, within sight of several neighboring islands which are also members of OECS, giving it easy access to a combined labor pool of over 600,000 people.
The country ranked sixth in the category of "Caribbean and Central American Country of the future" in the 2011/12 survey of FDI attractiveness of LAC countries by the Financial Times, second for "B
est Infrastructure" and eighth for "Best Human Resources". It was ranked eighth of 32 countries in the LAC region, in the 2014 World Bank Doing Business Report with rankings of third and fifth respectively for enforcing contracts and protecting investors.
Citizenship applications can be facilitated through Hill & Hill, a law firm in Antigua and Barbuda that helps those looking to get citizenship. The firm is a partnership between husband and wife, Radford Hill and Cecile Hill and was established in 1984. It has built up a reputation for providing efficient and professional services to its clients. The senior partners are well versed in Antigua's Citizenship by Investment program, having advised on the implementation of the legislative framework supporting the initiative.
Radford Hill has held a number of prestigious public positions in Antigua and Barbuda, including Chairman of the Industrial Development Board, President of the Industrial Court, Attorney General and Minister of Justice and Legal Affairs.
Automotive Industries (AI) asked Radford Hill what contribution the citizenship through investment program in Antigua and Barbuda helped is making to the island economy.
Hill: Earlier this year, our Prime Minister said that Antigua and Barbuda earned US$46 million through the citizenship program in 2021. Nearly 500 investors applied for citizenship in 2021 – which is around 40% more than the previous year. So, the current changes such as being allowed to take oaths in any Antigua and Barbuda consulates around the world, will further boost the program.
The Citizenship by Investment Unit (CIU) was established by the Honorable Prime Minister of Antigua and Barbuda and is the Government authority responsible for processing all applications for Agent's Licenses, and all applications for Citizenship by Investment by applicants and their family members.
AI: What makes Antigua and Barbuda an attractive destination for those looking to invest in order to gain citizenship?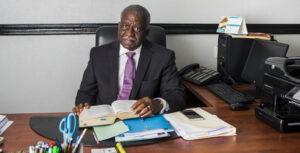 Hill: Antigua and Barbuda is a member of the United Nations, the British Commonwealth, Caricom and the Organization of American States (OAS) among many other international organizations. Holders of the Antigua and Barbuda passport enjoy visa free travel to approximately 150 countries, including the U.K. and the countries of the Schengen area. Holders of all Caribbean passports require a visa to enter the US as they are not a member of the Visa Waiver Program.
AI: What makes your law firm a good option for those seeking to gain citizenship in Antigua?
Hill: Hill & Hill is a leading firm specializing in Antigua and Barbuda's Citizenship by Investment Program. In fact, Hill & Hill is best placed to provide advice on the CIP as I was a member of the Task Force appointed by the government to advise on the feasibility of the program for Antigua and Barbuda and was instrumental in creating the legislative and institutional framework.
Our attorneys have extensive practical experience in most areas of commercial law including bank securities, insurance, real estate and corporate transactions, and provide comprehensive advice on both legal and regulatory issues – including of course citizenship by investment.