Mergers and acquisitions are helping to power the race to develop the technology required to bridge the gap between the performance of internal combustion vehicles and electric vehicles (EVs).
In February 2022, Celanese Corporation announced the signing of an agreement to acquire a majority of the Mobility & Materials ("M&M") business of DuPont for $11.0 billion in cash.
Celanese Corporation is a global chemical leader in the production of differentiated chemistry solutions and specialty materials used in most major industries and consumer applications.
Announcing the purchase, Lori Ryerkerk, Celanese Chairman and Chief Executive Officer, said "the acquisition of the M&M business is an important strategic step forward and establishes Celanese as the preeminent global specialty materials company.
"For nearly a decade we have implemented, enhanced, and increasingly extended the Engineered Materials commercial model to generate shareholder value. M&M will be a high-quality addition to EM and will unlock significant opportunities to generate further customer and shareholder value."
"The M&M business is a uniquely complementary specialty materials asset to EM, spanning product, geography, and end-market," said Tom Kelly, Senior Vice President Engineered Materials.
"This acquisition greatly enhances the EM product portfolio by adding new polymers, industry-renowned brands, leading product technology, and backward integration in critical polymers."
Through the acquisition Celanese acquired: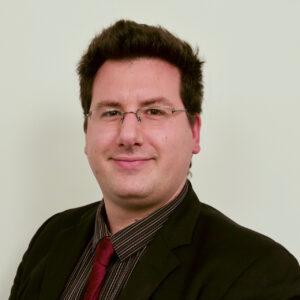 A global production network of 29 facilities, including compounding and polymerization
Customer and supplier contracts and agreements
Industry-leading intellectual property portfolio including approximately 850 patents with associated technical and R&D assets
Approximately 5,000 highly skilled employees across the manufacturing, technical, and commercial disciplines
Automotive Industries (AI) asked Fabrice Giaume – Advanced Mobility Global Centers of Excellence Leader – Engineered Materials at Celanese, how the company is helping its clients to win the technology race. 
Giaume: What is crucial to the success of EV technology – reducing the carbon footprint of mobility – is for people to choose EVs over internal combustion powertrains, and for that the cost of electric vehicles needs to be reduced.
The biggest cost factor is the battery itself, and that is where we are able to support manufacturers to help them realize synergies and improve their processes.
At the Celanese Centre of Excellence in Geneva, Switzerland, we are focusing on improving the performance and manufacturability of the battery system, the E-axle with our materials, and thermal management, which links all of the systems. We're looking at the challenges from the perspective of our customers. In addition to reducing their manufacturing costs, we help them increase vehicle range per charge, also in cold weather, and also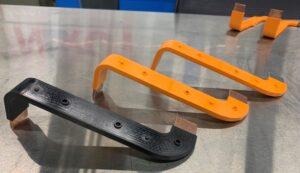 reduce the charging time. And of course safety is paramount in all of these applications.
AI: How do you approach the challenges?
Giaume: We do a breakdown of all the applications inside the battery pack and inside power electronics to identify the pain points and then consider how we can improve the system. Our team brings together automotive engineering experience, polymer scientists, manufacturing experts; it's a strong team.
Our goal is to develop something that delivers a significant jump in performance or maintains performance but at lower total manufacturing cost.  That 'something' will involve our materials, naturally, but we go well beyond just recommending a material; we identify ways to improve our customers' processes.
And we do this quickly; time to market is very critical. So, we are here to accelerate real solutions. Our engineers share their knowledge with our customers and partners to ensure they understand how best to implement our materials for their maximum benefit.
AI: Please tell us more about your 3-in-1 battery architecture concept.
Giaume: We started by benchmarking the current battery systems in the market and asking ourselves how we can improve charging and performance at a lower cost. That is how we came up with the concept of full integration of the structure holding the cells, the electrical connections, and the thermal system.
When we started working on it, we accepted that cells cannot be integrated, but the three other components could be combined. Our 3-in-1 concept adds the electrical connection and the cooling directly into the structural system, making for significant manufacturing optimization while also boosting energy density and Cell-to-Pack ratio.
AI: Does the Celanese acquisition of DuPont's plastics business make it much easier for OEMs and their suppliers to find the solution they need?
Giaume: One key factor is people. We hav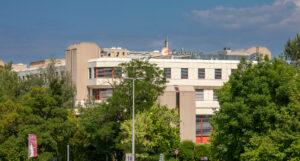 e more talented people than before because the team is combined. So, we have experts on many different materials and many different applications.
The other factor is the breadth of our portfolio of materials, including polypropylene, long fiber thermoplastics, structural grades and flame-retardant materials.  We have high-performance materials covering the whole spectrum such as our Zytel® High-Temperature Nylon (HTN) and Frianyl® polyphthalamide solutions and Vectra® LCP | Zenite® LCP Liquid crystal polymers, and also Fortron® PolyPhenylSulfone (PPS).
So, it's not a question of if we have the right materials, but whether our experts and customers use this new toolbox in order to do the job.
AI: What's next?
Giaume: Do it all, but even faster. In Europe especially there is some urgency as the timeline is the phasing out of internal combustion engines by 2032 to 2035, after which no new cars will be allowed to be sold in Europe with petrol engine. That is just seven to 15 years from now, so one or two platform generations. But also in other regions the speed of change in this industry is so much faster than it once was.
We have an extremely talented team in place and our ability to offer a wide selection of engineered polymer solutions materials makes us a preferred development partner. But it remains a highly competitive sector so we need to be learning more every day.
Keep learning, listen to our collaborative partners, be creative and swift – and of course keep having fun. It's a great time to be involved and have the opportunity to influence these far-reaching changes in mobility.