Automotive-grade light detection and ranging (LiDAR) technology is recognised as being an essential component of the sensor suite used by semi and fully-autonomous vehicles for obstacle detection, avoidance, and safe navigation through various environments.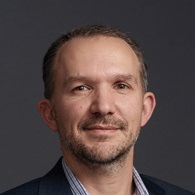 Tier 1s and OEMs are now able to source "off the shelf solid-state LiDAR modules to jumpstart" their mobility projects, according to LeddarTech, an industry leader in LiDAR technology. The company's business model allows Tiers and OEMs to customize the technology for their own needs, says Frantz Saintellemy, President and Chief Operating Officer, LeddarTech. "We have developed a LiDAR platform around our LeddarEngine, a LiDAR core that enables Tier 1 manufacturers and LiDAR developers to build and manufacture differentiated LiDAR solutions to meet specific OEM requirements.
"In this context, we define ourselves more as a LiDAR technology provider than a LiDAR vendor. We engage with OEMs directly to introduce our LiDAR technology, to discuss key requirements for various applications from ADAS to AD and develop reference designs for early R&D and testing. However, our Tier 1 partners already have established relationships with all major OEMs worldwide, possesses tremendous engineering, manufacturing, and quality control capabilities, and are in an ideal position to meet the stringent requirements of automotive components and systems.
Therefore, we aim to leverage the existing industry supply chain by providing the core technology and working hand-in-hand with these Tier 1s, for the benefit of all involved," he says.
Automotive Industries (AI) asked Michael Poulin, LeddarTech Vice-President, Product Management, what the advantages are to the Tier 1 partners of this approach.
Poulin: Developing around the LeddarEngine has many obvious advantages for these partners. The platform is highly scalable. A single architecture enables solutions across the required performance range from L2 to L5 automation. Its integration into SoCs (systems on chips) makes it easier to ramp up and manufacture in large volumes, and the platform is supported by an ecosystem of suppliers and partners which contribute to the faster deployment and ramp-up by providing the other key technologies required in LiDAR.
The platform allows the selection of building blocks and components according to market needs and is developed to enable higher performance from lower cost, standard components. It is also compatible with a wide variety of LiDAR technologies, so it can improve the cost/performance ratio of various LiDAR designs, providing a development roadmap for both the short and the long-term market needs.
Because of those characteristics, our LiDAR platform is highly versatile and allows Tier 1s and OEMs to meet various use cases with a single platform and enable the development of system architectures based on either central or local processing.
Another key differentiator of the platform is that our LeddarEngine is most likely the first and one of the only LiDAR system to have been designed from its inception to meet the stringent automotive-grade standards, which is a key requirement for commercial deployment.
Our SoC architecture and software library are designed to meet ISO20262 functional safety standards, and we work with our ecosystem partners to develop core LiDAR components that meet automotive-grade requirements. Our roadmap supports multiple generations of automotive integration meeting AECQ-100.
AI: What is the development process for products such as the LCA2 and LCA3 LeddarEngines?
Poulin: Every new technology needs to be benchmarked and adjusted to the realities and evolving requirements of its intended market, especially when the applications are emerging and moving from the labs to the field, as is the case for ADAS/AD. Our LeddarEngine family is no exception, and the products go through multiple iterations during their long development processes.
The LCA2 LeddarEngine, launched in 2019, provides a powerful LiDAR core combining a SoC and related signal processing software for the development and production of automotive-grade solutions. The LCA2 is focused on low to medium range applications and primarily supports 3D flash designs, while our upcoming LCA3 will be targeting the longer range, fully autonomous applications and a wider range of LiDAR architecture.
The LCA3 LeddarEngine, for which engineering samples will soon be available, will provide increased range, resolution, and sampling rates. It will support both emitter sequencing and beam steering architecture, for 3D Flash & Hybrid Flash LiDAR designs. The core technology developed by LeddarTech is far from having reached full maturity and continues to evolve to align with and fulfill industry's requirements for various levels of automation. Our advanced engineering teams are already at work developing the next generation LCA4 and beyond to provide enhanced capabilities and performance, and to support a broader variety of LiDAR technologies and designs as they become mainstream.
AI asked Saintellemy to expand on the product range.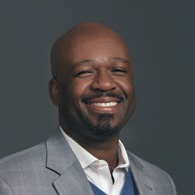 Saintellemy: LeddarTech has been developing solid-state flash LiDARs for over a decade. Our early experience in transportrelated applications such as intelligent transport system and traffic automation has allowed us to test, validate, and optimize the detection capabilities of vehicles and pedestrians of our technology for which we have been granted multiple patents. These LiDAR modules have also been used early on to provide obstacle detection and collision avoidance in vehicular applications both on-road and off-road. Our classic sensors like the Leddar Vu8 and Leddar M16 have proven to be popular for the development of various mobility applications. These LeddarEngine systems at the center of our LiDAR platform are being provided to various Tier 1 vendors or LiDAR developers to design and supply specific LiDAR designs to OEM needs. By allowing more manufacturers to offer a broader spectrum of cost-effective solutions to meet OEM requirements, LeddarTech plays a key role in accelerating the adoption, integration, and deployment of LiDAR technologies that in turn enable faster implementations of semi-to-fully automated driving applications across the automotive industry.
A concrete example of implementation based on the LeddarEngine is the Leddar Pixell, a 3D flash LiDAR solution with a 180-degree field of view specifically designed for ADAS and Autonomous driving applications on autonomous shuttles, commercial vehicles, transit buses, and robo-taxis. The Leddar Pixell compensates for the blind spots generated by mechanical scanning LiDARs used for geo-positioning and which can reach several meters around the vehicle. Introduced to the North American market in September 2019, it was a CES 2020 Innovation Award Honoree in the Vehicle Intelligence and Transport category at the prestigious CES 2020 Innovation Awards.
AI: How has LeddarTech gone from being an automotive industry outsider with little to no brand recognition to one of the household name in automotive LiDAR?
Saintellemy: As pioneers and leaders in LiDAR technology, with over a decade of experience in this field, our marketing strategy has been built primarily on thought leadership. LeddarTech's first licensing and development agreement with a Tier-1 in automotive actually came as early as 2015. This agreement was exclusive until 2017, at which point we were already being approached by various automotive players interested in our core solid-state technology. We then went to meet the industry through our involvement in multiple thought leadership events where we had the opportunity to explain LeddarTech's value proposition and business model, as well as discuss first-hand the key requirements and roadmaps for ADAS and AV. These insights were key in defining our own technology roadmap and align it with industry requirements.
In such a large automotive and mobility industry, we are considered a niche player, so we make sure to maintain the brand's visibility through a comprehensive marketing program. In 2019, as an example, we demonstrated and/or presented at over 40 automotive and mobility events around the world and executed on over 100 campaigns that not only promoted LeddarTech but more importantly, help to educate our existing and potential customers on our LiDAR solutions for ADAS and AD as well as the technology roadmap.
"The platform allows the selection of building blocks and components according to market needs and is developed to enable higher performance from lower cost, standard components."