In this article we examine the changes being forced upon an auto industry impacted by Covid-19, and the positive response by industry leaders meet the tough challenges ahead.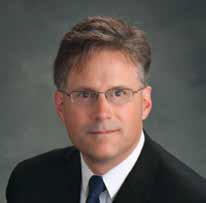 China
When COVID-19 cases were first reported in central China in December 2019, the Chinese auto market was about to report a second year of volume declines. After a decrease of 2.8% in 2018 followed by another of 8.2% in 2019, experts no longer questioned the likelihood of a third year of volume declines in the world's largest car market. Instead, the question was how much it would decline. While the decrease in automotive sales was limited to 16.2% in January, the worst was yet to come. The usual postholiday surge in retail sales did not occur and automotive sales plummeted 81.7% in February compared to the same period one year ago. The trend continues.
United States
In the United States, new vehicle sales were 16.9 million in 2019, a decrease of 1.7% from 2018 – the lowest since 2014. It has become more difficult to analyze industry trends since most major US manufacturers have stopped reporting monthly sales. What we do know is that the sales will be impacted by the virus.
Production line risks
In modern manufacturing robots and automation run sections such as the press, body and paint shops. But in general assembly, where life is breathed into the vehicle in the form of wheels, engines (now motors), transmissions, seats, and seat warmers… humans still rule. Although it can vary greatly depending on the type of vehicle, an average of 20 hours of labor is invested in every vehicle produced.
A minimum of 1,200 people will have laid their hands on that vehicle before the consumer does. This puts all workers on the production line at risk. Studies suggest that coronaviruses (including preliminary information on the COVID-19 virus) may persist on surfaces anywhere from a few hours up to several days. This may vary under different conditions (e.g. type of surface, temperature or humidity of the environment).
Moody's investor relations
It is no surprise to me, at least, that Moody's Investor Services (Moody's) has identified automotive suppliers and manufactures among the list of industries most likely to feel the economic impact from the COVID-19 outbreak. When the automotive industry prepares for its annual two-week summer shutdown, there are weeks of planning that go into the process as the industry orchestrates an orderly shutdown. Without an orderly shutdown there is no orderly startup. The current shutdown was anything but orderly. In many cases, extraordinary measures were taken to keep plants running in order to compensate for other parts of the global supply chain which could not deliver. (China which accounts for 10% of automotive parts). As a result, even when the assembly plants are given the green light to restart production, the road back to full production will be rocky, to say the least.
The economic impact
S&P Global Economics (S&P), together with Moody's are two of the major corporate credit rating services. S&P forecasts that U.S. gross domestic product (GDP) will shrink 1% in the first quarter followed by 6% in the second quarter. S&P reminds us that COVID-19 is but one of multiple factors that have been building up to this moment. Among them, lower consumer spending, falling business investment, and unsettling trade negotiations. S&P believes U.S. growth could resume in the third quarter as long as the COVID-19 outbreak peaks in May. From Hilco's perspective, the fact that many automotive plants will be closed due to COVID-19 will have even more of a negative impact than implied by the S&P's 6% shrink forecast for the second quarter. Add to that a significant slowdown in demand because consumers will have little or no appetite for buying cars over the next two to three months, and we anticipate the impact of the crisis on the industry to be worse than many anticipate.
The response
When faced with adversity in the past, the automobile industry has demonstrated its ability to respond. Today is no different. Fiat Chrysler Automotive (FCA) is using one of the group's plants in Asia to produce up to a million face masks a month for healthcare workers. FCA and Ferrari are also working with Siare Engineering, Italy's biggest ventilator manufacturer, to help it double production of the machines which are urgently needed in the COVID-19 crisis. Ford Motor Company has also announced plans to manufacture a number of devices and tools used by healthcare workers treating COVID-19 patients, including plastic face shields, powered air-purifying respirators, and a simplified respirator. General Motors' captive finance division is giving dealers a break on some floorplan payments. More specifically, GM Financial is temporarily waiving curtailments a dealer owes to pay down floorplan inventory and is guaranteeing dealer dividend payments will be consistent with the previous month (i.e. before the sales decline). For consumers, GM is offering zero percent financing for  84 months and 120-day payment deferrals for customers with outstanding credit. GM is also lending its logistics, purchasing and manufacturing expertise to Ventec Life Systems to help increase production of respiratory care products such as ventilators. The partnership is part of StopTheSpread.org, a coordinated effort of private companies to respond to COVID-19.
Reducing the impact
Mark Sheffield knows a thing or two about what to do in a situation like this. He's a U.S. Army Veteran and former [motorcycle] dealer principal who currently facilitates multiple 20-groups for Spader Business Management.
In a recently published article Sheffield provides a list of actions for businesses to consider, including drawing down lines of credit, filing those outstanding warranty claims, submitting all outstanding finance contracts, talking to your floorplan lenders about limiting curtailments, reaching out to the OEMs about free floorplan extensions, and attempting to collect on all outstanding receivables.
For our part, Hilco Global has extensive experience in monetizing assets through a variety of disposition methodologies, including on site, online and live webcast auctions, and private treaty negotiated sales. In time-critical situations, where cash is needed quickly or when an auction may be disruptive to a business, Hilco Global often acquires the assets to be monetized using its own capital.
Further, Hilco Global may act as a principal and acquire a business in its entirety. When seeking to maximize realized value for tangible and intangible assets, Hilco Global has extensive experience and can tailor a strategic solution and deftly manage the entire monetization process from start to finish.
By understanding past cycles and performance, documenting historical data points across the sectors and industries, and continuously exploring and assessing the path that is being paved ahead, Hilco Valuation Services consistently delivers reliable, accurate and actionable valuations for our valued customers.