Dear Members of the Press & Ai readers
Visit the HARTING Experts Camp webinar
Let's start our HARTING Experts Camp
Extraordinary times require new ways of communication.
This is why we have created the HARTING Experts Camp. The Experts Camp is our new digital point of contact for all HARTING highlights. You've come to the right place to follow all the news about our products and solutions – easily and always accessible via video transmission.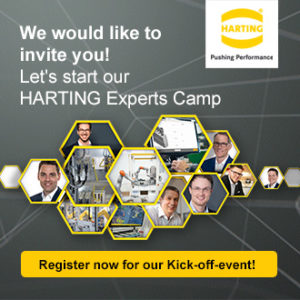 Be at the launch event – exclusively for our press representatives and you. Chairman of the Board Philip Harting and other company leaders will present the topics and technologies including IIoT, connectivity, digital product services and hybrid solutions from the cloud to the sensor.
Kind regards
Michael Klose
Manager Media and Public Relations
HARTING Stiftung & Co. KG