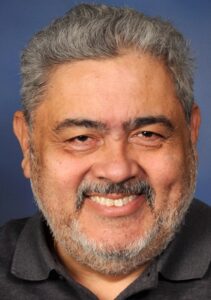 Electric vehicle (EV) and NEV (new energy vehicle) designers have long faced the dilemma of balancing flame resistance, strength and light weighting requirements as they develop solutions for critical applications like the vehicle battery enclosure.
New composite materials meet the demand for lighter yet safe battery enclosures. An example is FLAMEVEX™ which was developed by IDI.
Automotive Industries (AI) asked Ramon Rodriguez-Irizarry, IDI Vice President and Group Director of EV Market Development, what are the special attributes of FLAMEVEX.
Rodriguez-Irizarry: FLAMEVEX can perform to very high fire resistance standards, with high mechanical performance, while simultaneously reducing weight. With FLAMEVEX it is easy to build parts that match other parts, and this helps make a perfect seal in a complex shape.
AI: What contribution has IDI's 3i Composites Technology Center in Noblesville, Indiana, made in the development of new materials?
Rodriguez-Irizarry: The technical teams from the 3i Composites Technology Centers in Noblesville and Vineuil, France have been central to the FLAMEVEX material development. One of the key roles played by these teams has been to ensure IDI can offer FLAMEVEX materials globally from any of our wholly-owned manufacturing facilities in the USA, China, France, and Mexico.
AI: What testing did the FLAMEVEX material undergo?
Rodriguez-Irizarry: Outside of standard testing, FLAMEVEX materials have been tested for mechanical properties and flame resistance (UL V0 and 5VA). The "bonfire test" is one of several tests the EV battery pack must pass in order to comply with the Chinese national standard GB/T 31467 Part 3. The test is important because fire can result as a consequence of thermal runaway; a known risk of EV battery packs. Design of these packs vary greatly between models. Until now, designers have had to work on this challenge by making the EV battery pack cover very thick – a costly and inefficient workaround not needed if you are using FLAMEVEX.
AI: How will new materials to enclose battery packs help the growth of the EV market?
Rodriguez-Irizarry: The EV Battery Pack is one, if not the, most expensive part of the car. EV battery enclosures made with FLAMEVEX can offer up to 35% weight reduction and up to 60% cost savings compared to metal and this has a direct positive impact on reducing the total cost of ownership.
AI: How does IDI sustain its relationships with OEMs and Tiers?
Rodriguez-Irizarry: Enduring relationships are earned through commitment and consistency which is why, our work with OEM and Tier I partners is always focused on "Ideas for Meaningful Results." Our partners understand IDI is committed to their success and to the success of the composites industry overall.
We make a great effort to listen to their needs and then develop solutions which contribute to their success. FLAMEVEX is the perfect example of this dynamic partnership in action.
With wholly owned manufacturing operations in every region of the world, IDI is uniquely positioned to support OEMs who need a global partner ready and able to transfer or develop materials in different markets of the world.
AI: What are some of the new materials under development?
Rodriguez-Irizarry: IDI sees the future not only through the lens of materials, but also through continuous process innovation. For us, the critical needs of EV OEMs form along a three-axis typology: higher mechanical performance, more fire resistance, and lower material density. FLAMEVEX offers good solutions along the three axes.
AI: What other services does IDI offer?
Rodriguez-Irizarry: Geographical flexibility. IDI can deliver a material that offers the global customer the same performance characteristics around the world.