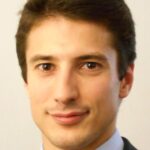 Drivers and passengers are no longer connected to the outside world solely through the windscreen and windows – they interact through increasingly sophisticated and fast wireless systems.
For automotive glazing companies like Saint-Gobain Sekurit, this has created both challenges and opportunities. The challenges lie in re-imagining the function of automotive glass. Its new role is to protect sensors, as well as occupants. In addition, glazing defines the experience of being in the vehicle – the main differentiator in today's automotive market.
The opportunities, therefore, lie in providing "smarter" glass surfaces which keep the elements out, while making connected technology more accessible.
Automotive Industries (AI) asked Bastien Beley, International Marketing Director at Saint-Gobain Sekurit, how the company is retaining its innovation edge in the field of glazing.
Beley: As a major partner of the OEMs and a key player of the mobility transformation, our strategy is to provide full glazing systems to enhance the experience of the occupants on board, as well as safety and sustainability.
We are increasingly part of an innovation ecosystem. Most of the technologies we work on are the result of partnership work or coupled solutions. At the same time, interaction with our OEM customers as early as possible in
the design process remains critical to meeting the expectations of the vehicle's end users.
AI: Which concepts are you working on?
Beley: Disruptive technologies that revolve around on-board safety and on-board experience are at the heart of our innovation strategy. Safety is our priority concern. Indeed, our glass systems have become key elements of
vehicle safety. For example, we offer glazing in which we can integrate cameras and sensors to improve their performance and ensure their operation under all conditions.
Glass is the ideal medium to integrate the electronic systems into the connected car.
AI: Will glass play a key part in the safety of future mobility?
Beley: Glazing occupies about 40% of the car's surface and its main function is to protect occupants from the external environment, and ensure excellent visibility. We take advantage of the properties of the glass surface to develop integrated safety systems that link the interior and the exterior of the car. Glass can protect not only passengers but also cameras, sensors, lidars and other perception technology that is essential for the reliable operation of driver safety assistance systems. These elements remain protected from dust and damage when integrated behind the windshield.
AI: And in terms of interactivity, entertainment and infotainment?
Beley: Wi-Fi and Bluetooth are becoming standard in-vehicle communication protocols. Today radio antennas are already engraved into the glazing, but tomorrow it will be the 4G or 5G antennas and each car will be an autonomous hub. Our target is to provide glazing add-ons that facilitate new services when the car is fully robotic. The passengers will have another experience of using the vehicle, and they will interact with the vehicle differently.
Glazing can be used as a touch screen and display services or information in augmented reality. Our objective is to use glazing to contribute to the overall comfort of the vehicle.
AI: How do you see Saint-Gobain Sekurit glazing solutions improving comfort and mobility experiences?
Beley: The image of modernity is based on aesthetics, continuity of profiles, and invisible technologies. Glass itself is particularly adapted to support these trends. If we take the example of switchable glazing (Amplisky), it allows the interior to be privatized on demand. Our glass systems are developed to reinvent the on-board experience and optimize passenger and driver comfort, such as our AmpliSky glass roof system that can opacify glass surfaces. It is a technology that allows transparent glazing to be swapped to opaque on demand and instantly while guaranteeing the thermal comfort of the cabin. Passengers can manage the natural light essential to well-being without having to compromise between transparency and privacy.
AI: How are you facing the new challenges of the market?
Beley: In today's situation we can see a number of countries that have announced automotive stimulus plans, most of which are aimed at promoting clean and sustainable mobility. As a glass maker we are very well prepared to meet their expectations with our specific range of dedicated glazing (lightweight, thermal and acoustic comfort). And, in line with our strategy, we will continue to invest in developing a differentiated offer around glass systems that aim to improve on-board comfort, safety and sustainable mobility.
Likewise, interaction with our OEM customers as far upstream as possible remains a strategic priority, as it pools our innovation efforts to meet the expectations of end users.
AI: What can we expect next from Saint-Gobain Sekurit?
Beley: Saint-Gobain Sekurit has solid expertise in automotive glass systems, and in recent years has developed increasingly sophisticated glazing to meet both market demands and regulatory requirements. However, in a context of strong change in mobility, we must project ourselves further and be proactive in proposing new innovative uses. To do this, it became obvious to us that we had to acquire not only new skills but also develop
strong partnerships beyond our historic businesses.
Our partnership with the company Cerence is an example. At CES 2020 Saint-Gobain Sekurit and Cerence demonstrated how passengers could interact with the e.GO mover through speech recognition and natural language understanding and output, combined with speech signal enhancement and SaintGobain Sekurit's transparent screen technology. We showed how the glass inside a vehicle is valuable real estate for sharing information with passengers. Interaction with a vehicle from the outside by leveraging transparent screen technology and voice interaction will open a whole new dimension of vehicle interaction, with the autonomous and smart city landscape in mind.
To conclude we can say that Saint-Gobain is a key player in the mobility of the future focused on the user experience in terms of connectivity, comfort and interactivity. Our strategic roadmap evolves around these elements, which aim to develop glass systems to improve the on-board experience, safety and sustainable mobility. We are, more than ever, in line with the technological change of the automobile