Artificial intelligence (AI) is using digital marketing channels and activities to boost the traditional dealer marketing mix.
Founded in 2007, when online and social media promotion were still in their infancy, automotive specialist marketing agency DOM360 has years of experience in using AI to fine tune a combination of traditional advertising with digital merchandising, social media and digital marketing. This expertise will be made available more widely through a dealer-focused suite of software called Dealerverse™, which is due to be released early in the 2023 northern summer.
Automotive Industries (AI) asked Robert Donovan, Dealerverse™ founder, what have been the biggest changes in dealer marketing over the past 15 years.
Donovan: Going back 15 years, the composition of the advertising budget was focused on radio, TV and print. In the United States, the recession of 2008 changed all that. We went from having around 7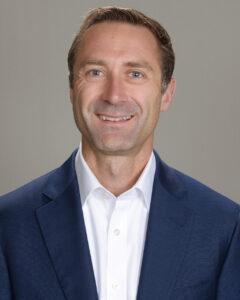 0-80% of the budget being traditional to 70-80% of the budget being spent on digital.
One of the reasons for that was, we were trying to calculate return on investment. The old adage of half the advertising budget being wasted, but you do not know which half. Digital marketing companies were able to provide data, such as the number of clicks on a website. Technology then enabled us to measure the number of leads the clicks generated. In short, the data sets you free.
AI: What has sparked the introduction of Dealerverse™?
Donovan: We created Dealerverse™ based on our internal agency experience of nearly two decades where DOM360 created and delivered significant results. We are excited to share Dealerverse™ with OEMs, internal dealer marketing departments, franchisees, and other digital marketing agencies in order to meet the ever-growing needs of our clients for greater speed and quality.
Dealerverse™ simplifies the complexity of digital marketing through different levels of experiences.
Many find online marketing and advertising technology complicated. It requires a new generation of experienced marketers to jockey between multiple platforms with multiple logins and more. Add to that the demand for greater customization and smart audience targeting while trying to find the recipe to better manage the loads of data captured for more informed decision making.
AI: Is the automotive world ready for Dealerverse™?
Donovan: In 2017, leading AI expert Kai-Fu Lee predicted that AI would automate all jobs within a decade. We are now halfway there, and technology has certainly matured. Combine that with the 100s of millions – in some cases billions of lines of anonymized data our parent company Donovan Martech has gathered over more than 15 years – and you see why we are confident the auto world is ready for Dealerverse™ in 2023.
AI: How will dealers differentiate themselves?
Donovan: If I were a dealer, I would be looking strongly at my unique selling propositions. Consumers do not want to be sold through empty promises and meaningless guarantees. They often have more information than the sales associate. Dealers have to earn the trust of their customers, which has not always been the case in our industry.
AI: Where do marketing and sales meet?
Donovan: Marketing has taken a huge step towards sales over the past 15 years. One of the dramatic changes is the involvement of marketing in the dealer's internal processes, such as customer relationship management. We can help the dealer institute an appropriate work plan and make decisions based on data, such as when to stop pursuing a lead.
On the service side, today we have access to information such as when a car needs an oil change or service. These are triggers which dealers did not have 15 years ago.
Dealerverse™ is a subscription-based software as a service (SaaS) serving the automotive industry as an all-in-one efficient platform available Summer of 2023. Sign up for updates at www.dealerverse.com
AI: How are you using artificial intelligence to boost sales?
Donovan: We have taken our dealer data, anonymized it and captured it in our databases for the past ten years. So, we have this huge store of data which is the cornerstone of artificial intelligence. Here is where I like to talk about the art and the science of marketing.
Artificial intelligence will help you to analyze the impact of different ads and which platforms are best for a particular message or approach. When you look at that ad, you know that if you put it in front of the right person, then they are going to take that next action, such as a click or filling in a form.
The data helps the client to manage their business better. We can tell them how much has been spent on marketing a particular car, and whether spending more on advertising is going to move it. Some cars just
do not move for whatever reason, and there is a law of diminishing returns.
Advertising spend is also m
ore tightly controlled. We used to budget pretty rigidly for each platform. We are having better success by taking the digital budget and focusing on the medium that is working at that particular time. This changes as the wind blows, so we need the flexibility to throttle the budget back and forth. It is very exciting.
AI: What should dealers be doing to get the best return on advertising?
Donovan: Creative marketing is not two dimensional anymore. We use animated GIFs, emojis on social media marketing and help clients to push the limitations of their websites.
Dealers need to think of their vendor partners as lemons and make sure they get every last drop out of their lemons. If you have a vendor that is on autopilot, do you really need that vendor? Select vendor partners for their strengths. A digital marketing company is not necessary a great website provider and vice-versa.
AI: How do you measure the impact?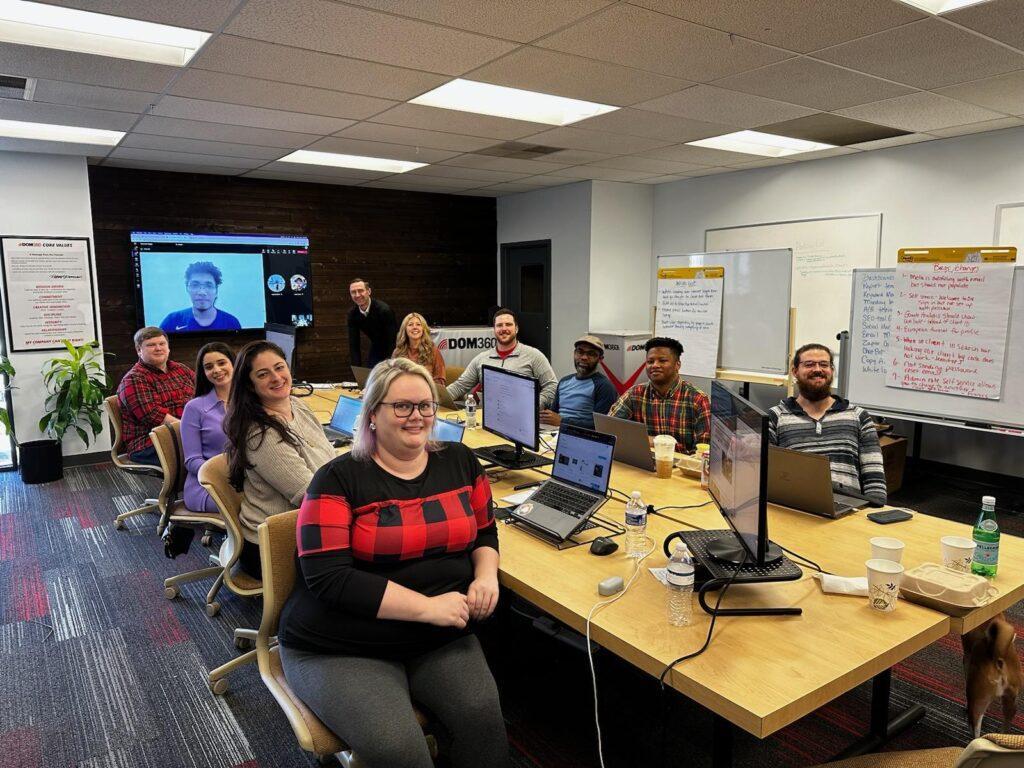 Donovan: The essence of digital marketing is being able to build a better mousetrap than the guy down the street but do it ethically. It starts with unique visitors. Then we go to leads, unique form submissions and phone calls. At the dealer CRM level, it gets into appointments made and appointments where the customer shows.
It goes all the way into the metrics such as whether the customer had a test drive, were they introduced to the manager, did the dealer have the right vehicle, and then the sale. If you manage those key performance indicators, then you can dissect and find out which part of the process is not working at any given time. Dealers can also measure themselves against the industry standards.
AI: Do physical dealerships have a future?
Donovan: At least in the United States, our franchise laws, and the lobbying by the National Automobile Dealers Association are in the dealer's favor.
Dealers are also supported by federal, state and local governments. Dealers contribute millions in taxes to their cities. So, dealers are not going anywhere.
Dealers will have a different role to play if we move away from ownership to subscription-based models, but we will still need them. It is going to be a fluid situation for the next 20 years.
AI: Do you help dealers work more closely with OEM principles?
Donovan: Most dealers underutilize the fantastic amount of demographic and registration data that OEMs subscribe to. This information allows dealers to go down to individual zip codes and determine what is selling and how their models are doing compared to the opposition.
We have a very tight relationship with both our dealers and their district managers and set up quarterly meetings where we analyze all the data to identify micro areas of opportunity. Specific campaigns can then be devised for individual zip codes for all the models the dealer represents within their primary marketing area.
Dealerverse™ is a subscription-based software as a service (SaaS) serving the automotive industry as an all-in-one efficient platform available Summer of 2023. Sign up for updates at
www.dealerverse.com