Sunroofs have evolved from simple glass panels to innovative surfaces offering different driving experiences using adjustable glazing and will, in future, house modules such as LiDAR and cameras.
Automotive Industries (AI) found out more about these advances at IAA 2023 where we spoke to Webasto Chief Technology Officer Marcel Bartling and Jan Henning Mehlfeldt, who is responsible for the global roof business.
AI: What are the applications for high-tech glass?
Mehlfeldt: What we see is that the design language of cars is changing – clean lines and large glass surfaces characterize the exterior of vehicles more and more.  This creates a great opportunity for us as roof specialists to offer ambient light, switchable glazing, and solar cells integrated in the roof.
These features are what we term "high-tech glass".
Some innovations are still in the development phase at our glass competence center in Luxembourg and at our headquarters in Stockdorf.
Up to now the consumer may not have been aware of our roof innovations – lighter and thinner glass is not visible to everyone at first sight.
But our latest innovations, which we presented at the IAA create a cool new driving experience which is visible for everyone.
AI: How do you integrate technology directly into the glass panels to create that experience?
Mehlfeldt: Our goal is to provide a combination of functionalities, for example protection from the sun's radiation and amazing light features.
When it comes to autonomous driving, the interior will be even more important.
Occupants will want the option of being able to dim the interior to watch a movie, or to sit back and enjoy the ambience. We see ourselves as the integrator of this options into the car.
AI: What sunroof innovations and visual solutions did you showcase at IAA Mobility 2023?
Mehlfeldt: We showcased the latest glazing technology which is moving from high-end premium cars to serial production.
Also on display was our biggest openable roof panel with integrated solar cells.
There are other solar systems on the market, but they work on a closed roof. We add the enjoyment of fresh air to the driving experience.
AI: What roof solutions do you offer for autonomous driving?
Mehlfeldt: The first challenge for car makers is the integration of hardware into a car using their software.  Sensor suppliers mainly focus on the component.
We are bridging the gap by incorporating the full range of sensors – radar, LiDAR and cameras in a very good looking exterior. If the design is not appealing, people won't buy the vehicle.
We believe the roof is the best place for sensor integration because it is protected from collision damage and road dirt and offers a 360-degree view.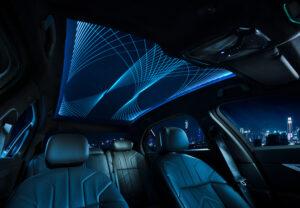 To this we are adding the functionality sensor availability like heating, cooling, deicing and thermal management.
AI: How does the new prototype roof sensor module work in an openable panoramic roof?
Mehlfeldt: If you look at the prototype cars currently driving on the road, you see that there often is a big tower of sensors which does not look nice and is not what people want to drive around with permanently.
Our innovation and our competency are to integrate the sensors in an elegant way for autonomous levels two plus, three and even four, which includes robo taxis and passenger cars.
We can combine all this technology into a sunroof.
AI: Are you becoming an electronics company?
Bartling: We are saying our future is in roof and electrification, which makes thermal solutions and batteries our second core business. That is why we are at IAA. The design of the roof is strongly influenced by the way the battery pack is integrated into the vehicle architecture.
We are one of the only companies with the competencies to provide the right solutions for the car architecture at the very early design stage. As with batteries, the glazing must ensure the safety of the occupants while being more energy efficient and enhancing the driving experience.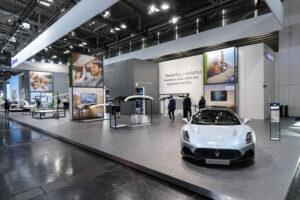 AI: Can roofs provide differentiation between models?
Mehlfeldt: We can already provide individualized solutions to meet different customer requirements in terms of light dynamics. Indian taste is different from the Chinese taste or the American taste.
Beyond sunroofs, we provide lightweight roof panels for convertibles, which can be individualized through their configuration.
So, individualization is provided in terms of both technology and features. For consumers, technology always appeals.
AI: What battery solutions do you provide for passenger cars and commercial vehicles?
Bartling: Our battery business, which we entered in 2017, rests on two main pillars. One is individualized solutions for our automotive customers, where at a very early stage we are given the requirements of the OEM. This segment of our business is growing.
The second pillar is a modular approach using what we call our standard battery. They can be easily integrated into commercial vehicles. It is a "plug and play" solution.
AI: How important is it that car manufacturers use a single supplier for the full sequence from design to manufacturing?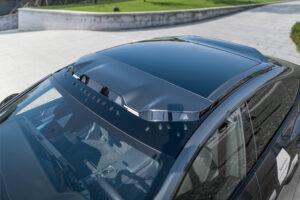 Bartling: It is very important, given the relationship between the design of the battery and the roof and their integration into the vehicle architecture.
Mehlfeldt: The solutions which we are developing, be they high tech glass or a battery system, are much more than just a component.
Their integration into the vehicle design is the key challenge.
When it was just a piece of glass, it was easy to glue it into a car as a windshield.
But now we are adding elements such as sensors and switchable glazing. If you combine all these features and add the complexity of a sunroof, then the OEM will need a single supplier with the competency to provide the solution.
In the future we may therefore become system suppliers. We understand the technology and we are able to produce just in time or just in sequence.
This is important for the new entrants into the automotive industry which may not have the deep knowledge required to integrate and build the complex battery and roof systems.
Tier 1 suppliers like Webasto can enable them to be successful.
Bartling: We believe our customers value this logic of a one stop shop because we can interact at a very early design stage.
As a global company we can provide local support in Germany, Korea, China, the United States and Mexico.
This is a big advantage when it comes to handling big battery packs when it comes to meeting the new requirements around CO2-neutral logistics and nearshoring.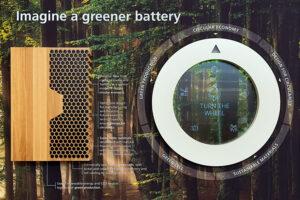 AI: What is next for Webasto?
Mehlfeldt: The whole company is focused on innovation to produce sustainable products. Sustainability is something which we are now translating into our product roadmap.
Therefore, we are developing low-emission products, such as the solar roof.
There will be similar innovations in our battery systems and all our other products. They will be made using sustainable resources.
Bartling: At IAA Mobility, we showed a "greener battery". An exhibit made of wood and recycled materials. Of course, this is not intended for actual use in vehicles in this form.
But it highlights Webasto's objective of responsibly using sustainable raw materials in our products to facilitate recycling, among other things.