With the growing shift to electrification in the mobility and transportation industry, automotive OEMs are faced with the challenge of developing new solutions for greater reliability, safety, and performance.
Vehicles need to be sustainable, safer, more connected, autonomous, electric, and profitable.
New materials are needed to meet performance requirements and increasingly stringent global sustainability regulations, as well as consumer expectations.
Buyers expect their vehicles to be more comfortable, more satisfying, and safer.
To meet the need for new engineered materials, Dow created MobilityScience™ in 2020.
Automotive Industries (AI) asked Jon Penrice, President of Dow Mobility, what the objective was of the establishment of MobilityScience™.
Penrice: I think the first point to make is Dow has been in the automotive industry for a long time. We understood that the industry wa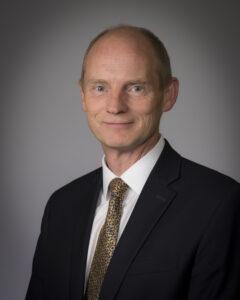 s going through the kind of change that happens once in a generation, or once in 100 years. In 2020 it created an enormous opportunity, where the whole industry was talking about material science and solutions with an openness that we hadn't seen for a very long time.
What we identified was that Dow, with our huge variety of technologies with chemistry sets ranging from silicones to polyurethanes, to plastics to acrylics, was sub optimizing the offering to our customers by going to market as product silos.
Customers were looking for solutions, not products. We brought our technology together on the MobilityScience platform to create one-stop-shop for the automotive industry.
The focus is on application rather than products.
AI: What about complexity in vehicle design?
Penrice: What is interesting about the transition to electric mobility is that there's been a complete redesign of materials thinking.
There has been a redesign of multiple functions.
An example would be the challenge with managing heat moves from the engine to the battery. That has implications for fire safety.
Or, if you want to extend the range of a car, you increase the size of the battery. But then you're carrying around dead weight, so lightweighting has become an opportunity to replace metal components with plastic using our ENGAGE™ polyolefin elastomer range.
Another example is that an electric car does not have the white noise of the engine, and therefore the demand for acoustic materials has shot up. So, we see a huge growth in our BETAFOAM™ acoustic technologies.
Energy efficiency has become one of the biggest material science needs. There is demand for improved heat management to encapsulate electronics with thermally conductive materials. The materials must be sustainable because the overall objective of the switch to electric vehicles is low carbon mobility.
So, we are providing a new set of tools and the materials the industry is looking for.
AI: How are you plugging into the circular economy?
Penrice: Circularity is one of the biggest challenges. It is being driven by regulation.
The EU end-of-life directive that's going through the processes now in Brussels will impose fairly strict regulations and drive demand for circularity.
Typically, if you're going to go circular, you will recycle. But the auto industry requires very high-quality standards from high performance materials.
So, we are developing what we call advanced recycling, where we give the molecule a second life without compromising on the performance. This means starting back at the building block stage.
AI: Dow has been the official Jaguar TCS Racing material science partner since 2021. How well is the track working as a real-world test bed?
Penrice: The value is speed. We have what we call a race to road strategy. Developing innovation in a very high-pressure environment like a racing car enables you to do multiple iterations with a partner who really wants to get that fraction of a second advantage.
So, they're very open to new technology. We are collaborating extremely closely to find those small points of difference. The technologies that make a small difference to a racing car can be translated into a much wider road application.
If you make an inverter more efficient through better thermal management, that translates into speed for a racing car, but to you and me, it would be extended range.
Plus, the brand association with Formula E is very powerful. As a sport, it has been net carbon zero from day one.
And that fits very well with Dow's ambition to become net carbon zero.
AI: Is there a crossover with other Dow technologies?
Penrice: It is very clear to us that to enable a circular economy you need multiple solutions, particularly in the area of disassembly. So, we're looking to transfer our technologies from other markets, such the mattress industry where Dow's RENUVA technology takes end-of-life mattresses and converts them into polyurethane materials that can be made into new mattresses. If you can do it for mattresses, why can't you do it for car seats?
AI: In what areas can you make the biggest difference for sustainability?
Penrice: It starts with the carbon footprint of a car.
OEMs focus on carbon emissions during manufacture and use. As a material science leader, Dow can help enable not just electric vehicle production but also reduce the embedded carbon used to make those materials.
An example is the first net carbon zero ethylene cracker, which will be built at Fort Saskatchewan, Canada. It will decarbonize approximately 20% of Dow's global ethylene capacity, while growing our global polyethylene supply by about 15%. We will be able to pass this carbon advantage on to our customers.
AI: Do you work with partners to create automotive circular material solutions?
Penrice: A good example is our self-sealing technology called
SILASTIC™. We have partnered with Bridgestone tires to develop a material that at the end of end of life can be peeled away from the inside of the tire and recycled. We have another partnership in the seating industry where waste is converted into first grade car seating materials. Thanks to this partnership, we created circular polyurethane solutions produced using a mass balance approach.
AI: What is next for Dow?
Penrice: We have set ourselves the goal to become net carbon zero by 2050.
To achieve that goal, we have multiple investments and multiple technologies.
This includes new lower carbon production technologies as well as lower carbon energy sources including renewable energy and a partnership to develop small modular nuclear reactors.
We are also just at the beginning of the circularity journey. Very little of what the automotive industry uses consists of circular materials. We see that growing to meet regulatory targets, which I think is going to be 25%.
Today, I would say it is probably less than 1% for the industry. So, we want to be a leader in bringing circular solutions to the industry.
Internally, its important to find new ways to engage your employees and make them feel proud to work for your company.
Fortunately for us, everybody wants to be part of our MobilityScience™ team because it's a visible way for our people to work on something that aligns with their personal values.
It is tremendously exciting for our employees to go home and tell their families that they're working on something that people can relate to and that makes a difference.