There is growing interest in mounting sensors at multiple locations on the vehicle in the quest to provide greater safety for drivers and passengers while accelerating the pace towards autonomy and self-driving cars.
In this context, 360° detection coverage is critically important and different mounting architectures are being developed.
One of the technology leaders is Wideye®, which has been nominated for five business awards for mass production programs in different product segments. They include product segments such as windshield-mounted LiDAR, LiDAR glass covers and trim for roofline mounting.
Automotive Industries (AI) asked Raed El-Makhour, Chief Product and Marketing Officer at Wideye® by AGC, what integration solutions for self-driving vehicles were on show at IAA Mobility?
Raed El-Makhour: Wideye provides glass solutions and engineering services to enable integration of optical sensors. Our aim is to allow 360° sensor in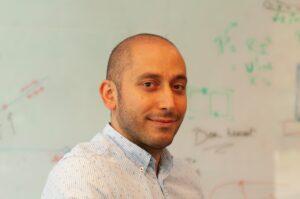 tegration around the car.
These sensors could be cameras which are widely adopted, or LiDARs which are currently following the same path.
In order to do that, we have developed 3 product lines:
Optical glass cover: as direct mount on the sensor housing.
Glass trim: 2D or 3D shaped glass trim as direct mount on the vehicle itself for seamless integration in positions such as B-pillar, fender or roof.
Vision glazing: focusing on the integration of the sensors using existing glass parts: windshield, backlite, sidelite.
At IAA we showcased how these products answer market needs via 5 integrations implemented on our Wideye frame car :
3 on the front: Bumper, Roof & Windshield
2 on the side : B-Pillar & Fender
AI: How is Wideye's concept car addressing the challenges of mounting sensors around the vehicle?
Raed El-Makhour: OEMs are looking to enhance safety features and aiming for higher level of autonomy. In that sense, the number of sensors will only increase.
With our frame car showcased at IAA, we were mimicking real integration scenarios.
For every one of these integrations, one question arises: How to integrate all of these sensors, in a seamless way, while i) preserving performance, and ii) ensuring durability during vehicle lifetime?
Cameras have been used in vehicles for more than fifteen years, but the technology is evolving. From generation to generation, it requires more advanced windshields technologies. This is where Wideye expertise comes into play. We are developing glass with  high optical performance and all the required features to cope with new generation cameras.
As for LiDAR, front integration is becoming mainstream, and it requires a special type of material to enable laser transmission.
The OEMs started with bumper integration, but we clearly see a migration towards higher locations on the vehicle such as roof or windshield.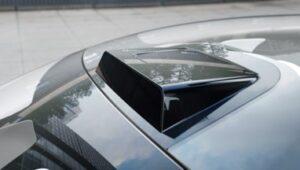 This would give a high vantage point allowing better detection, but it requires the tackling of other aspects such as thermal behavior, and cleaning. Whether it's bumper, roof, windshield or side installation, we have the solution to allow 360° integration.
AI: What makes your glass solutions the perfect fit for higher levels of autonomous driving?
Raed El-Makhour: When producing glass, it is not that simple to combine shape, reliability, and performance of the intended function, while fulfilling automotive requirements.
Our glass is specifically designed to comply with automotive grade requirements, it has:
High infrared transparency to allow laser to pass through
Low optical distortion
Additional features such as water repellent coating to make cleaning easier, or heating mechanisms to allow defrosting and defogging in severe weather conditions.
To fulfill these functions, the customer can trust a worldwide leader in glass: AGC has always made glass its specialty and expertise for decades.
AI: Are your products market ready and with mass production capacities?
Raed El-Makhour: We have three product lines: LiDAR covers, trims and vision glazing.
For the first two,  we have built a dedicated line in Italy, and we are currently in ramp up phase to meet our client SOP milestone.
For the vision glazing, which is the usual glass car set you see on a vehicle, we use AGC manufacturing lines in US, Asia and Europe, allowing us to have a global coverage towards our customers.
We are on track to meet our first mass production milestone by the end of this year, involving a major European OEM on one side, and a leading LiDAR supplier on the other.
In total, Wideye is nominated for five business awards covering all our product lines.
Besides that, we also have predevelopment programs with OEMs targeting next generation vehicles.
AI: How important is it to meet customer expectations whilst anticipating new sensor integration trends raised by ADAS/Autonomous Driving?
Raed El-Makhour: That's a very interesting question. Part of my mission at Wideye is to discuss with OEMs and Tier1s in early project phases and understand their requirements for next generation vehicles. In many cases, we are part of these discussions even before the concept phase, which allows us to download customer request or even be part of it.
You can put together lots of concepts and ideas, but if you don't cross-check them with customer needs, you'll definitely boost your probability for failure. This is why we encourage face-to-face customers meetings/workshops via our presence at fairs, such as IAA.
AI: How do you help OEMs enable ADAS deployment and bring fully autonomous driving to reality?
Raed El-Makhour: There is a two-fold approach.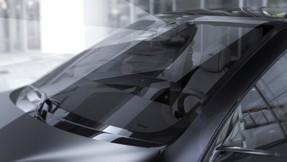 Our strong position in the automotive vehicle ecosystem enables our scale-up to build efficient partnerships allowing to accelerate technology development. We are currently connected to most of the sensor suppliers to ensure our glass is compatible with their current and upcoming technology. This is particularly important because of the broad tech spectrum of LiDAR.
On top of that, we have developed expertise branded as "Wideye Design Studio" and put in place an early pre-development approach with OEMs to explore, investigate integration scenarios way before RFIs/RFQs phases.
Combining the two allows us to accompany customers on their integration journey.
We are happy to announce that, so far, most of our predevelopment projects have led to nominations on mass production programs with OEMs.
AI: What is next for Wideye? 
Raed El-Makhour: With our efficient development process, extensive patent portfolio and strong business relationships, we are playing a big role in the ADAS market.
The next important milestone will be our SOP planned for end of 2023, which is the fruit of seven years' work since Wideye was born. This proves we are on the right track.
Our ambition is to build on our success, deliver our committed SOP programs,  and increase our market share.
In addition, we plan to expand our business globally, profiting from AGC footprint in Asia and US, and last but not least, we aim to adopt a closer approach to customers by offering turnkey solutions aiming to accelerate time to market.