Fans are waiting for the Formula E season to be switched back on once the world has come to grips with the Covid-19 crisis.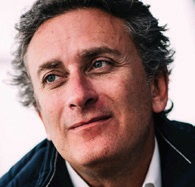 "Motorsport plays a major part in our lives and is important, but what is more important is the health and safety of our staff, fans and their families, as well as the citizens in the cities we race," said Alejandro Agag,
Founder and Chairman of Formula E in a statement announcing the decision to put racing on hold due to the virus. Introduced when electric cars were still more of a curiosity rather than a practical means of transport, Formula E is continuing to strengthen the image and market acceptance of electric vehicles.
Automotive Industries ((AI) asked Agag whether the sport has come of age.
Agag: Every season the ABB FIA Formula E Championship gets bigger and better. We're in a great place right now, with the longest list of manufacturers in motorsport, and with the most intense and unpredictable racing. However, it has always been our ambition to one day become an FIA world championship and next year we will do just that. This new title will give us the credibility to further grow an already engaged and passionate fanbase.
AI: What does Gen2 EVO stand for?
Agag: The Gen2 EVO stands for the ever-continuing evolution of the ABB FIA Formula E Championship. It is already a striking race car but we are always looking to innovate and excite. This car will forever go down in the history books as the first to challenge for an ABB FIA Formula E World Championship.
AI: How has Formula E helped change the image of electric cars?
Agag: Formula E is a platform to make electric cars more attractive to a mass audience as they see electric racing on their doorsteps. It's bringing people closer to electric cars and making it a more appealing and a real alternative to petrolpowered cars.
AI: How much technology found in a road-going electric car was developed on the racetrack?
Agag: Formula E is a technological laboratory for some of the world's leading manufacturers and brands to showcase what will filter from their Formula E cars to their latest fleet of road cars. Technology for electric cars is improving. Batteries have been developed to go faster for longer. You can see this already with the latest BMW i models, Jaguar I-PACE and Audi e-tron.
AI: What innovations are you expecting in the powertrains of this season's Formula E cars?
Agag: You'd have to ask the teams to share their secrets! You can see that every part of the powertrain makes a massive difference to the performance and efficiency of a Formula E car. Take for example pre-season testing, 22 cars were within one second of one another on track – that's unheard of in motorsport these days. Formula E is so competitive, it would need to take a major finding to break away from the pack as it stands.
AI: What is the future for Formula E?
Agag: Considering we started with two cars per driver and in just four seasons we built a battery with nearly twice the battery capacity, who knows where technology will take Formula E. We want to continue growing our brand, fanbase and continue bringing audiences the unpredictable and close combat wheelto-wheel racing that Formula E has become so well known for.